Hawai'i Self Storage FAQs
View our frequently asked questions below, then contact us with any further questions!
How do I know how much storage space I will need?
Based on the items you need to store, our experienced sales staff can provide a size recommendation. We also provide free storage tours for our customers to view the recommended size options. Contact our office for assistance.
Are there any items that I am NOT able to store?
To ensure the safety and health of our customers and employees, liquids, explosives, flammable liquids, toxic materials and perishables are not permitted in our facility. If you have any questions regarding a specific item, please contact us.
When can I move in?
Our customers have the flexibility to select a move-in date that meets their needs and convenience. Visit our office during normal operating hours to select a unit and move-in date.


What do I need to do to rent a storage space?
After you agree to the size and price of the storage unit, our customer service team members will need your personal contact information and a government-issued photo ID. Customers are required to sign our rental agreement packet and pay the initial investment which includes the rent for the first month.
Do I need to sign a long-term lease?
Since we want our customers to be in control of their move-in and move-out date, you do not need to sign a long-term lease. Our rental agreement is on a month-to-month basis.
How do I make a payment?
To save you the most money, automatic payment from your credit or debit card is required. We provide alternative payment options online, over the phone, or in-person for a small processing fee.
Why should I sign-up for Autopay?
Our automatic payment system is designed to process your rental payment on-time without any worry or concern about our late fees. Also, automatic payment will avoid our monthly payment processing fee.
When is my bill due?
Your rental payment is due every first of the month. If you signed up for automatic payment, you payment will be deducted on the first of the month.
When can I access my unit?
Our Kaimuki location has 24-hour access. All other locations can access their unit from 5:00 am to Midnight.


How can I access my unit when the office is closed?
In order to go through our security gates after office hours, you must use your customized security pass code. Your pass code was given at the time of signing our rental agreement. If you do not know your pass code, please contact our office during normal operating hours.
In the event of an unforeseen circumstance, will my items be protected?
Our rental agreement requires insurance or a protection plan to safeguard your valuables. Hawaii Self Storage customized a Storage Protection Plan for storage-related circumstances. Our in-house protection plan is a $0 deductible and handled locally to avoid processing delays. Customers have the option to opt-in to our protection plan or select their own insurance plan.
Do you sell boxes and storage supplies?
Yes. We sell various moving supplies in our office at competitive prices.
Do you have handcarts and dollies available at your facility?
Yes. You are welcome to use our complimentary carts to move in.
How can I transfer my items to a smaller or bigger unit?
Visit our office to take a look at our size options. To avoid paying for the current and new unit at the same time, the transfer process must be completed on the same day. If applicable, payment credit from the current unit will be applied to the new unit. Similar to our move-in process, you will sign a new rental agreement packet that will indicate the new unit number and price.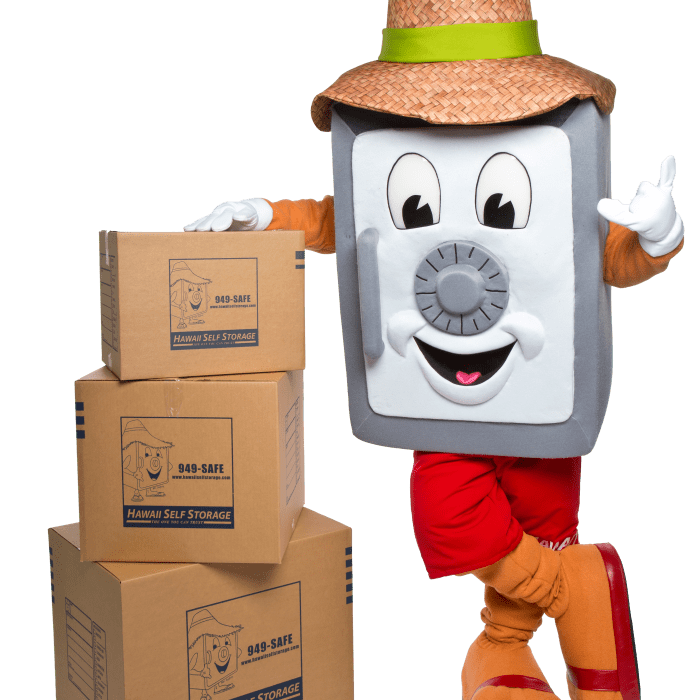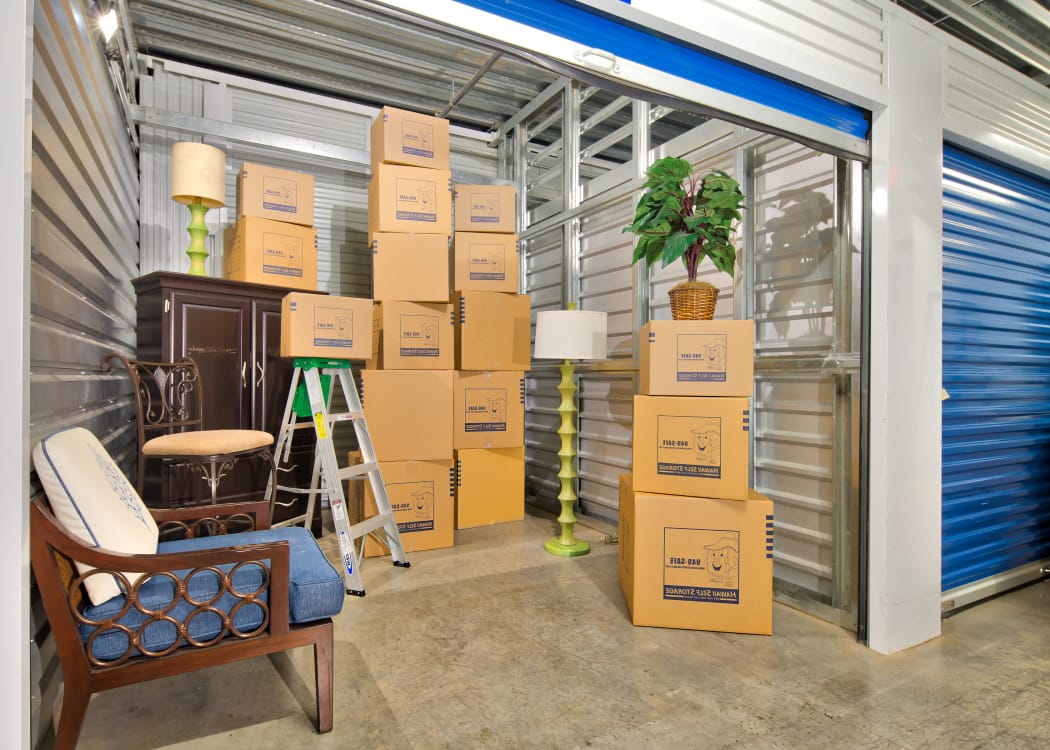 My promotion or discounted rate has ended. What are my options?
Please contact our manager for assistance. Our manager will customize your options based on your current storage needs.
What are the move-out procedures?
There is a two-step process to successfully move-out of your unit:
You must give a 30-day written notice in-person or email.
Physically check out with the office once all items have been removed from the unit, and the unit has been swept.